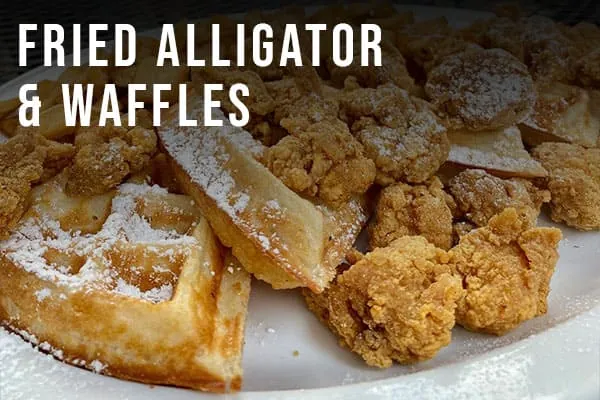 Join us for brunch! Available Saturday and Sunday from 11:00 to 3:00. Add Bottomless Mimosas and Bloody Marys for $20.00 (with entrée Purchase).
Evangeline is a welcoming space where the goal is to make every customer feel as if they're at home. Specialties include alligator and crawfish dishes; we focus heavily on these proteins in true Lafayette Breaux Bridge style, one-pot cooking.
Pull up a chair. Take a taste. Come join us.
"We are passionate about creating delicious home-cooked meals for locals and our welcomed guests to New Orleans. Although we had closed March 16th through June 15th, due to the pandemic; we reopened and have continued to rebuild, month by month. It has been extremely tough, but we are committed to being a New Orleans staple."
MARIELLE SONGY
BIG EASY MAGAZINE
The restaurant's patio is the perfect spot to spend late summer days enjoying a drink and a meal and taking in the sounds of New Orleans.
AS SEEN ON TV
FOOD NETWORK
Featured on Season 2 Episode 10 of "Burgers, Brew & 'Que", Michael Symon stopped in to try an updated take on a traditional grits dish – which he described to "wake you up in the morning and put you to bed at night."