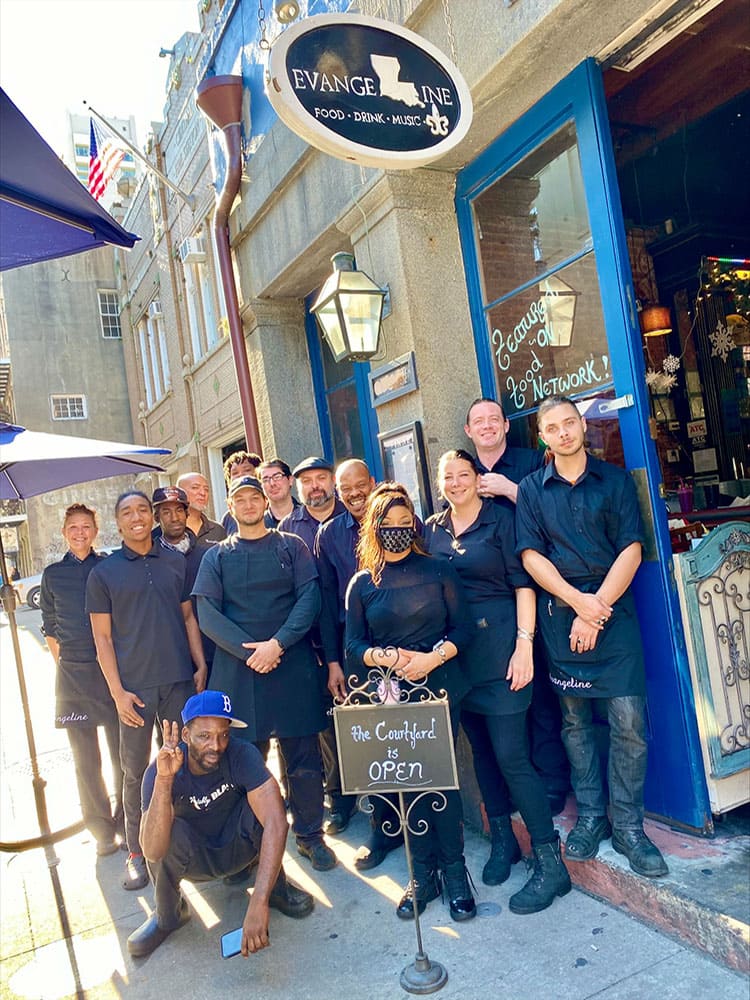 Best Service In Town
Meet The Team
Evangeline's success depends on our team of great people, we are a family.
Our restaurant can only prosper and provide opportunities for employees and growth when we continually improve ourselves and the work we do. We recognize, however, that success is not measured by sales, guest counts, and numbers alone. We are measured by achieving our goals and how we approach each day.
Our team is committed to fresh ingredients, and locally sourced proteins, Cajun scratch-cooking, and ensuring all of our recipes are fresh and delicious. We want our guests to have a truly authentic New Orleans experience while dining with us. We only hire staff committed to this mission and that always has a smile and friendly demeanor towards our guests.
We believe that a commitment to uncompromising values and integrity should always guide our decisions and actions as we serve the best Cajun fare in the city!